About

Dedicated Commitment
Our goal is to drive true value from the corporate level to our portfolio of rental and well service companies. Strategically positioned enterprise-wide, we can respond quickly to their needs, providing corporate services expertise, financial discipline, and leadership in alignment with our Shared Core Values. Empowered, Superior Companies can then focus on maintaining market leadership, profitability, safety, and operational excellence.
Superior Mission and Vision
We support our portfolio of brands with the necessary resources and leadership so they can add value to our customers' operations with an emphasis on quality, safety, and sustainability.
Superior Leadership
Drawing from extensive tenure and depth of expertise, Superior leaders are dedicated to establishing cohesion and trust throughout the organization and across the brands they guide.
Superior Sustainability
Our commitment to sustainable operations is enterprise wide. Based on our Shared Core Values, our initiatives prioritize safety and governance.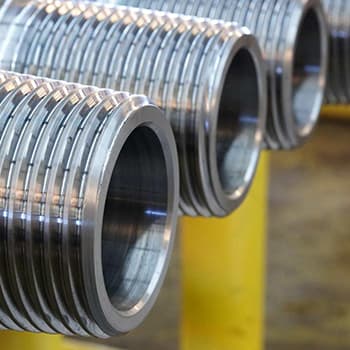 Rentals Brands
A vast inventory of high-quality, specialized downhole equipment for rent, staged around the world for fast deployment.
Well Services Brands
Specialized drilling, production, completion, and decommissioning services to cover every base and mitigate every risk.